WELCOME TO KARPOWICZ STUDIOS NEWS PAGE
Cocoon Series (2001-14), site specific installation, and Gothic (2018). Where City Meets the Prairie exhibition at Governor' State University.
August 20 – September 30, 2018
LINCOLN PARK — Ten sculptures from local artists line Clark Street and Diversey Parkway as part of the Lincoln Park Chamber of Commerce's fifth annual Art on Clark display ...
Finish Line, available for view at 2108 N. Clark.
Opening night celebration at Gaslight Bar on July 17th (5:30-8:00) - 2450 N Clark
Sculpture honoring fallen Chicago firefighter to feature 9/11 steel
The beam that had been given to the CFD by the Fire Department of the City of New York (FDNY) about four years ago is set to become the center price of a new sculpture by T. Karpowicz.
Read the details as it aired on May 3, 2018, here.
Read about the funding efforts for this commissioned work, here.
Finish at Oak Park's Sculpture Walk 2012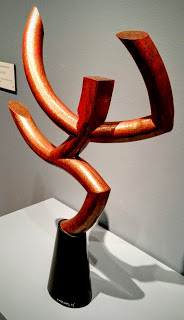 Largest Showing of Terrence Karpowicz Sculptures
art @ IIT, Illinois Institute of Technology, will host the largest exhibit of work by sculptor Terrence Karpowicz to date.
With over sixty pieces, the exhibit is a snapshot of his 22-year career...
CSI organizes - Coverage by ARTNEWS, July 2004
Finish
INDIANAPOLIS, Ind. — Finish, a sculpture embodying the drive to achieve goals has been added to the collection of public art along the historic Washington Street Bridge in White River State Park. Read more about it here.
January 2012
Sculpture installation at Prudential Tower lobby, by Terrence Karpowicz
SIOUX CITY | Outstretched limbs of steel bend like a ballerina, pushing the faceless figure forward in a whimsical range of motion that the one-legged artist can't match (Continue reading the story)
Read the article by the Shirley Ryan Ability Lab here
Non-Profit Brings Art To Residents Throughout Chicago's Neighborhoods
CHICAGO – The Chicago Sculpture Exhibit is pleased to announce that the final piece in the installation of 50 large-scale sculptures will take place on Tuesday, August 15, 2017 at 10:30 am at 846 West Fulton Market Place.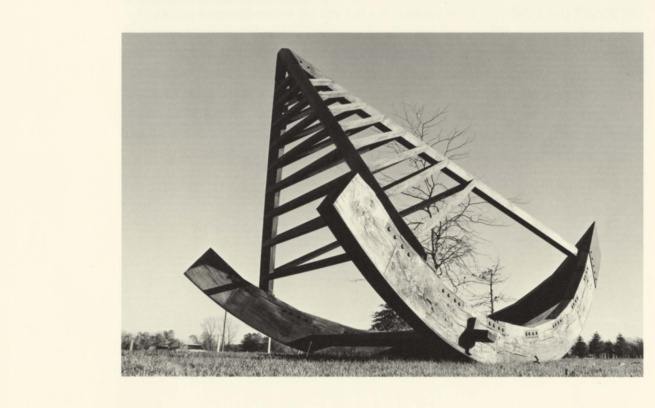 Art Arc (1981) was a gift of M.A. Lipschultz to Nathan Manilow Sculpture Park Governors State University (for a PDF, click here). Colored images of Art Arc below.