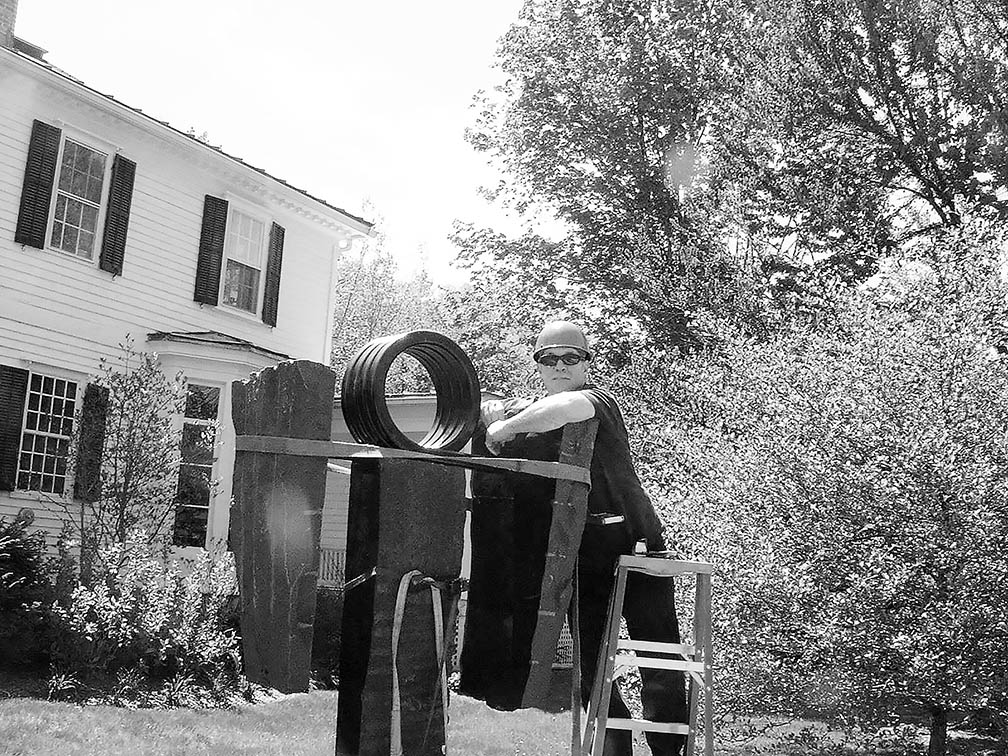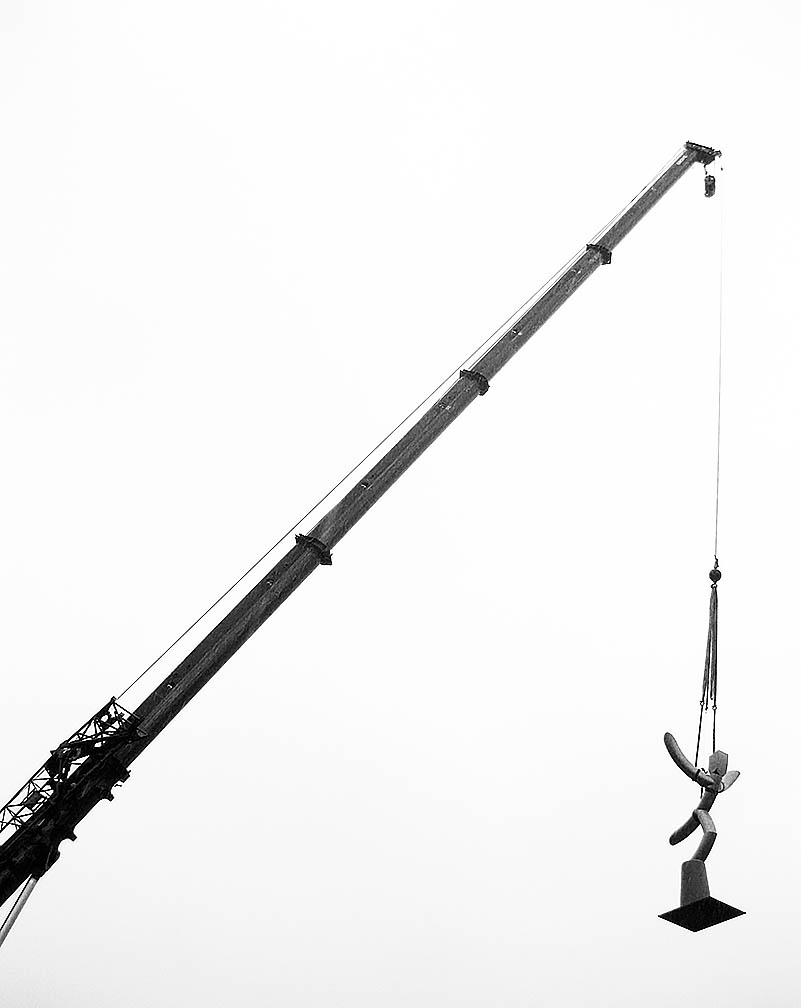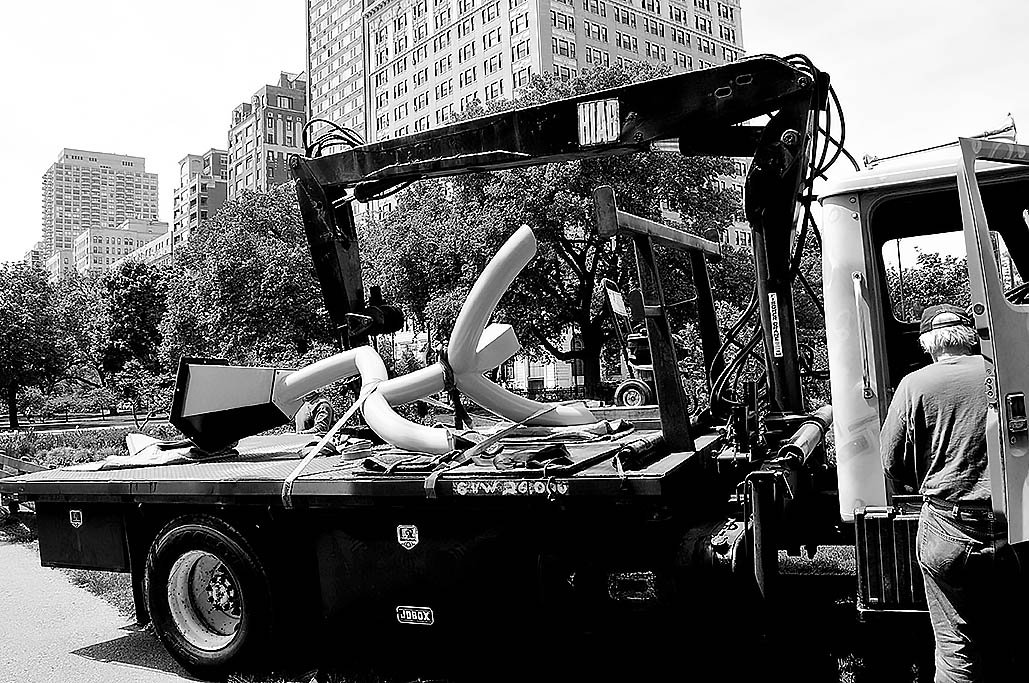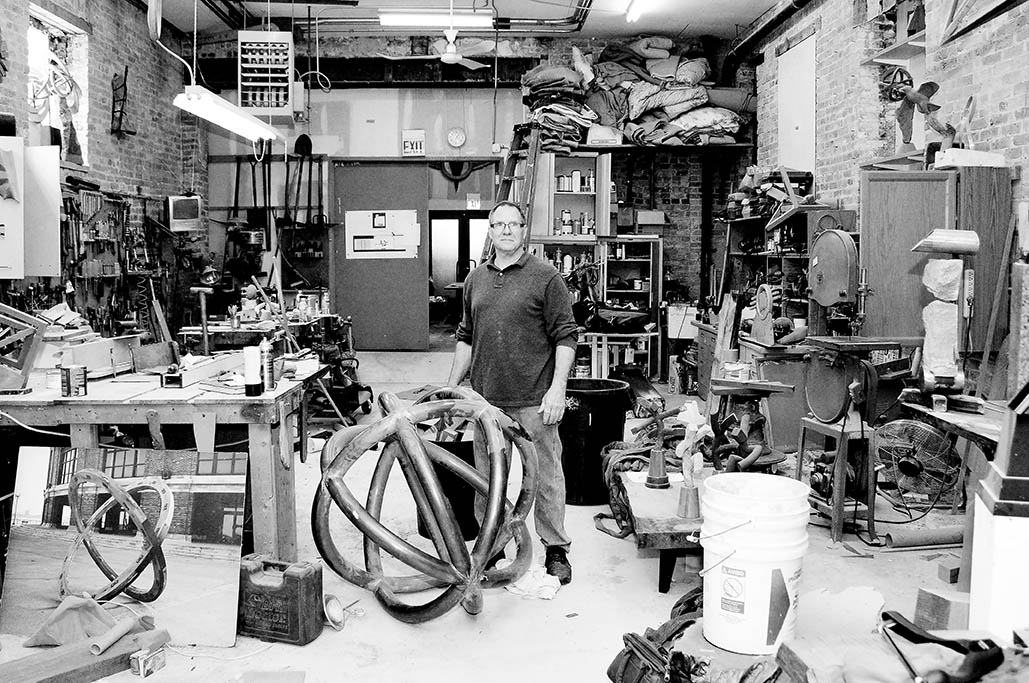 Artist Statement
While an art student in the 1970's, Terrence Karpowicz was influenced by the theories and practices of Minimalism and Conceptualism which dominated the contemporary art at the time.
In 1975, he was awarded a Fulbright-Hayes scholarship to the United Kingdom to serve as apprentice to the sole millwright for the government's Society for the Protection of Ancient Buildings. There he learned the ancient techniques and craftsmanship of watermill and windmill construction and preservation. As a result of these influences and experiences, Karpowicz's aesthetic is rooted in craftsmanship while being informed by the sublime nature of minimal forms and the layering of history and ideas.
Terrence Karpowicz continues to practice the craft of wood-working and joinery and is especially drawn to the interactions of wind, water, sunlight, and gravity on natural materials. His work is defined by the tension at the point of contact, or joint, and the act of creating this tension. By joining irregular, organic materials (such as wood limbs and granite shards) to machine-tooled geometric shapes of steel, he creates sculpture with actual or implied kinetic relationships among the elements and between the sculpture and its environment.
The ways in which disparate materials interact with each other define the artist's life and his relationship with the world. Oak and granite nesting in congruent harmony, stainless steel orbs spinning within walnut ellipses, granite shards twisting against armatures of steel - these elements are held together through his commitment to materials, history and craftsmanship.